Is Professional Resume Writing for You?
Are you confident with your current resume? Are you getting the results you desire? Is it appropriate for your career phase and level of expertise? If you don't yet have one, could you write an effective one quickly and easily?
If you answered no to any of these questions or you're not sure, then you are a perfect candidate to have your resume written professionally. Take time to review this site to see if there is a company right for you.
***ALL COMPANIES LISTED USE CERTIFIED RESUME WRITERS AND OFFER A REWRITE GUARANTEE.***
(Some companies may use both certified and non-certified writers. Verify to make sure you get what you want.)

SERVICES

PRICE RANGE

OVERVIEW

TURNAROUND TIME

SERVICES
PRICE RANGE
OVERVIEW
TURNAROUND TIME
$139.95 - $399.95
Perfect for...a job seeker who wants to ensure results by using an industry leader. Receive personal attention, lifetime storage, satisfaction guarantee, and more. Client satisfaction exceeds 99.9%.
Go to CareerPerfect.com

Typical:
2-3 Days

Rush available

$149.95 - $374.95
Perfect for...a job seeker who wants results: They have a greater than 99% satisfaction level from their customers. The largest network of independent resume writers on the Internet. As featured in Time Magazine, The Wall Street Journal and others.
Go to ResumeWriters.com

Typical:
72 Hours

Rush available

$99.95
Perfect for...a job seeker who requires a company with strong customer service, excellent quality control, and a unique ability to create striking documents that grab the attention of prospective employers.
Go to Resume Writing Group

Typical:
2-3 Days
Rush available

$99 - $149
Perfect for...a job seeker who is looking for a professional resume service to stand up to their job search needs in preparing the perfect resume that will land the interview.
Go to Careers Plus Resumes

Typical:
24-48 Hours
Rush available

$179 - $349
Perfect for...career-driven candidates ready to launch their job search. The resumes, cover letters, and LinkedIn profiles repeatedly deliver interviews for their clients in days not weeks or months. Highly credentialed writers, interviews and satisfaction guaranteed.
Go to Great Resumes Fast

Typical:
3-5 Days

Rush Available

$99.95
Perfect for...a job seeker who wants guarantees not only for interviews but employment as well. If you are not hired/working within 60 days, they'll refund your money AND pay you $50.
Go to TheResumeWritingExperts.com

Typical:
1-2 Days

Rush available

$499 - $899
Perfect for...mid-to-senior level executives, VP and Director level individuals who want to progress to the next level and C-suite clients who want to showcase and market their accomplishments.
Go to Professional Resume Services

1 1/2 - 2 weeks

$89.95
Perfect for...a job seeker who wants results: In about two years they have only had 21 requests for rewrites out of thousands of resumes written. That equals out to be greater than a 99% satisfaction level from their customers.
Go to Resume-Crafters.com

Typical:
2-3 Days

Rush available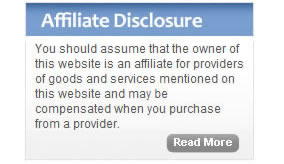 What is professional resume writing all about?
What can you expect? What kind of results can you hope for? Who enlists the help of these professionals? I will try to address these questions.
First, you may be asking, "What is it all about?" and "What can I expect?" Basically, the writers' jobs are to get you jobs. That's how they earn their living (or a large part of it). If their clients are not successful, then they will not be successful.
In most cases, you can expect the writers to be fast and detailed oriented. They may ask you things that seem trivial, but then they make it into something powerful. You have to be open with your writer so she can do the best work possible.