Professional Resume Writing Is Said To Improve Your Chances Of Being Hired
***ALL SITES LISTED USE EXPERIENCED, PROFESSIONAL RESUME WRITERS AND OFFER A VARIETY OF GUARANTEES.***
SERVICES

PRICE RANGE

OVERVIEW

TURNAROUND TIME

SERVICES
PRICE RANGE
OVERVIEW
TURNAROUND TIME
$99.95 +up
Perfect for...a job seeker who requires a company with strong customer service, excellent quality control, and a unique ability to create striking documents that grab the attention of prospective employers.
Go to Resume Writing Group

Typical:
2-3 Days
Rush available

$99.95
Perfect for...a job seeker who wants guarantees not only for interviews but employment as well. If you are not hired/working within 60 days, they'll refund your money AND pay you $50.
Go to TheResumeWritingExperts.com

Typical:
1-2 Days

Rush available

$89.95
Perfect for...a job seeker who wants results: In about two years they have only had 21 requests for rewrites out of thousands of resumes written. That equals out to be greater than a 99% satisfaction level from their customers.
Go to Resume-Crafters.com

Typical:
2-3 Days

Rush available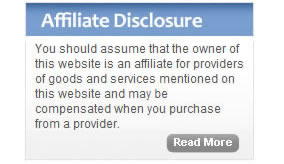 What is professional resume writing all about?
What can you expect? What kind of results can you hope for? Who enlists the help of these professionals? I will try to address these questions.
First, you may be asking, "What is it all about?" and "What can I expect?" Basically, the writers' jobs are to get you jobs. That's how they earn their living (or a large part of it). If their clients are not successful, then they will not be successful.
In most cases, you can expect the writers to be fast and detailed oriented. They may ask you things that seem trivial, but then they make it into something powerful. You have to be open with your writer so she can do the best work possible.